Doors
Materials for Exterior Doors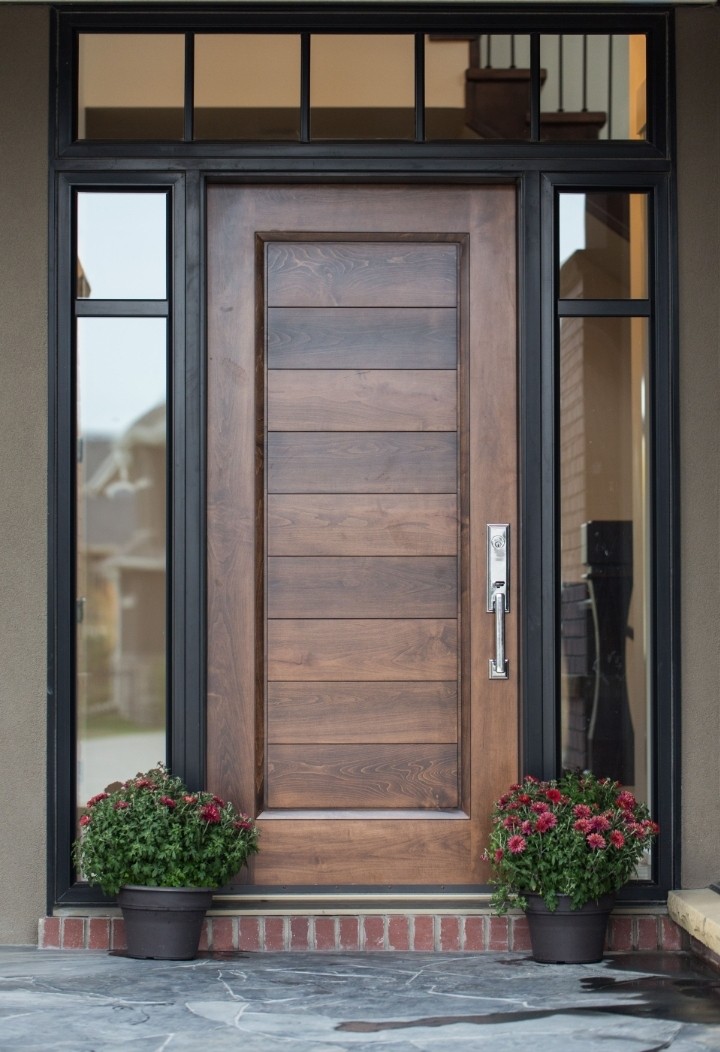 Exterior doors influence the aesthetics and comfort of the home. Your guests notice the exterior doors before anything else which is why you should go through all the available choices. Choosing which door material to install in the home renovation can be tricky and confusing but this blog is here to help you out. All the materials for Exterior Doors come with their advantages and downsides so you should be familiar with them.
The common materials of exterior doors are:
Steel
Steel offers the best security from external elements. Steel doors are strong, cheap, demand little care, are energy-efficient due to (core insulation) and are resistant to weather. Although steel doors do not require much maintenance, they tend to have scratches or dents.
Wood
This is the standard preference for exterior doors. Since they boast aesthetics and elegance, they are the most desirable material. Wooden doors are greatly customizable, heavy, strong, secure and dent resistant. Wooden doors can be found with or without glass features. All budget types can be found in wood variety such as affordable pine or composite wood to the expensive maple or mahogany.
Even with so much credibility, wooden doors (especially the ones without an overhang) tend to get damaged by elements. This means you need to put extra effort in maintaining the appearance of wooden doors. After a few years, wooden doors have to be stained or repainted in order to avoid rot, warping or expanding.
Fibreglass
Due to being weather resistant and boasting resilience, fibreglass is becoming a favourite material for exterior doors. Fibreglass doors have long warranties and lifetimes. Moreover, they have a simple installation process, high-quality composite construction and energy efficiency. Fibreglass is a low-maintenance material that can be made to resemble a wooden door due to the availability of various wood grain textures.